Table of Contents
APODIO - NEWS
APODIO - Description
APODIO is a GNU/Linux operating system containing audio, text-friendly, graphic and video tools. It can be used as a liveCD or be installed on a partition of your hard disk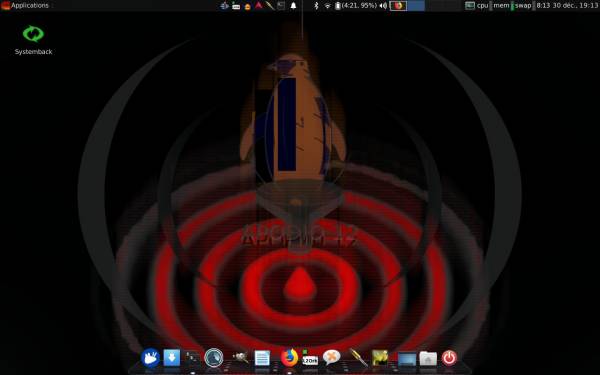 APODIO - Download
APODIO - FAQ
1-how do I use Apodio?
-download the .iso – http://sourceforge.net/projects/apodio/files/latest/download -burn it to a dvd or format a usb key with it – https://help.ubuntu.com/community/BurningIsoHowto
2-how do I boot apodio on my computer?
once your dvd or usb key set up, put it in your computer and restart your computer if it's not booting properly, please refer to this help here: https://help.ubuntu.com/community/BootFromCD
If any trouble with that part, there could be few reasons:
-your set up is not done properly (used gnome-disk for gnu/linux)
-your bios (integrated hardware operating system) usually accessible just before to boot your main desktop OS
-download didn't work properly (maybe?)
3-how do I install Apodio 12 on my computer?
1-once you burn/formated your usb key with apodio iso and you boot your computer, installation is pretty easy:
we use Systemback installation : 1) system install 2) add apodio as user and your passwd (it's important you are using apodio as user as the liveSystem is based on this) 3)click next and install 4)reboot
if you want more details, check here: https://www.linuxbabe.com/ubuntu/install-systemback-ubuntu-18-04-bionic-18-10
tips & tricks - latest version
passwd user
user Apodio passwd is "linux" - to use when you need it

Screenshots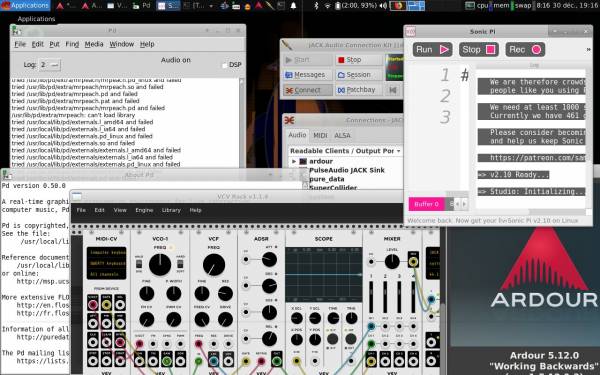 Goodies!
Archives
info wiki to be back soon
work in progress
version 11 - January 2017!!!
Version 12 -december 2019